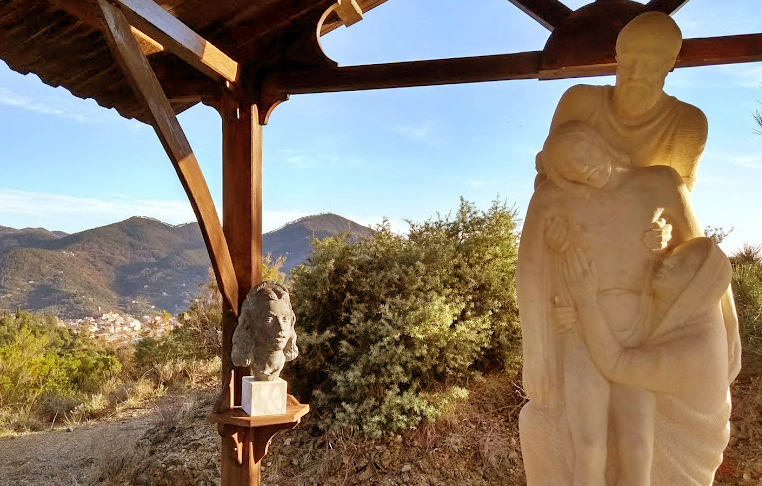 March 8th, 2019: art works in the open-air
Disseminated in the park, almost to emphasize the beauty of the surrounding landscape, in a sort of rural "hotel gallery", there are sculptures, panels, bas reliefs and statues, different marks left by artists whose works can be found in Italian museums and private collections.
The most imposing sculpture is undoubtedly the La Deposizione (The Deposition) by Timo Bortolotti – in white Carrara marble – which dominates the Resort from the "Cappellina" (Little Chapel), together with a bronze juvenile portrait of Gloria, the daughter of Timo and creator of La Francesca.
The human and zoomorphic figures in Serena stone situated in the play area and before the Reception are by Maddaleni, a naïf sculptor launched by Gloria: a farmer who made sculptures to adorn his vegetable-garden!
A guided tour will be organized on Saturday for the journalists who will be at La Francesca from the 8th to the 10th of March (Women's Day) and a debate on the theme "Donne e ambiente" (Women and environment) will take place before dining.
On Sunday a tour is planned to the village of Bonassola, easily reachable on foot through the cycle-pedestrian path.
Hospitality is offered to female journalists and bloggers who are interested in promoting the event.
For any other partner the cost is € 60.00 per day (overnight stay, Italian breakfast and 3 courses' dinner included).