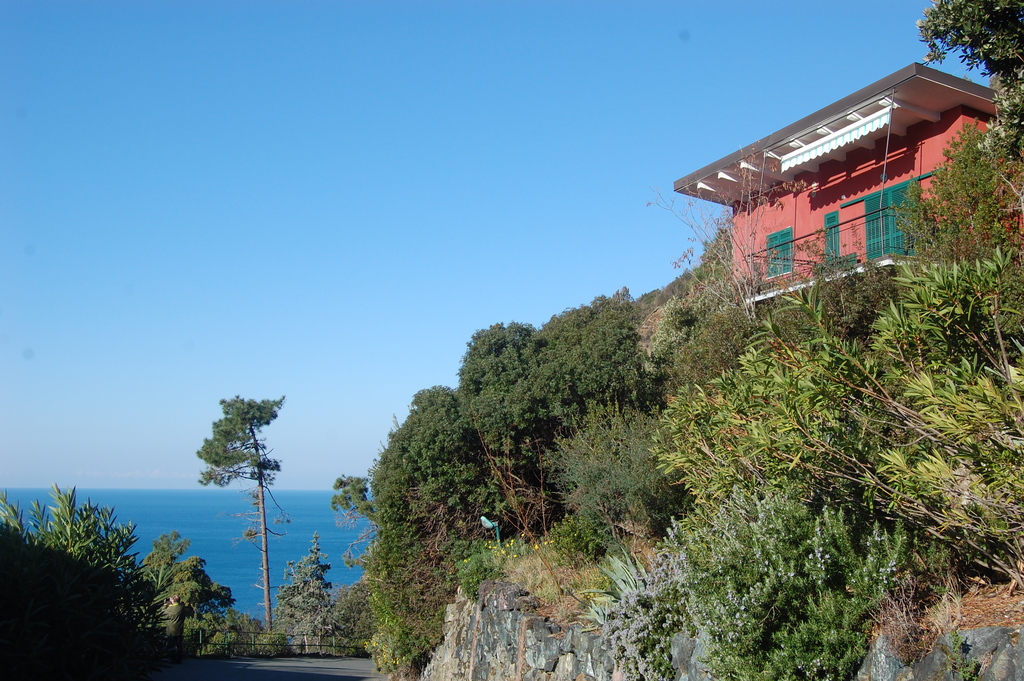 Votre maison à la mer
Your home in a luxuriant park by the sea of the Cinque Terre: a cottage of your choice from October 4th, 2019 to April 10th, 2020 (X'mas holidays included) for a total of 25 nights. You can come at the last moment with a small advance notice. You can keep your personal belongings and food in your house and arrive - even by train - with no luggage at all.

You shall find a warm and comfortable home.
In this way you will be able to plan your weekends from Autumn to Spring, but also longer stays with children during X'mas holidays or Carnival.
Two nights minimum stay (check-in from 10am, check-out within 4pm).
Prices:
- Type A apartment € 1,500.00 (additional days € 60.00 each)
- Type B house € 2,000.00 (additional days € 80.00 each)
- Type C house € 2,500.00 (additional days € 100.00 each)
They include: water, electricity, gas, bath and bed linen, heating (scheduled), access to the beach, parking for one car.
Extra charges: bath and bed linen € 5.00 each; home cleaning € 25.00/35.00.
An extra free weekend for reservations made within the end of September (27 nights)
Not refundable rate.